Angie, I wanted to send you these photos of Sofia in her birthday outfit from AGD! Of course she looked fabulous in it! Thank you so much! You are the best! I am happy to have found someone that can make that perfect "special" outfit. Thinking of what I need next..................Jennifer(a.k.a. The Watson's Girl), IN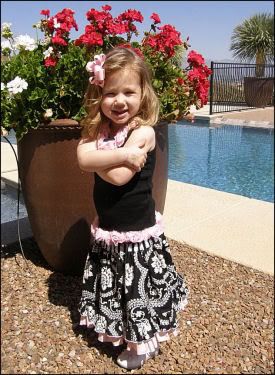 Lot of compliments on the outfit today at Brunch with the Easter bunny. Thanks for designing such adorable pieces!
Michelle & Lauren, Arizona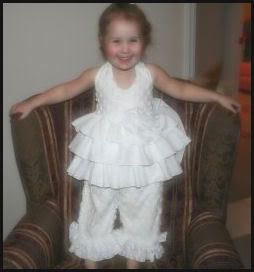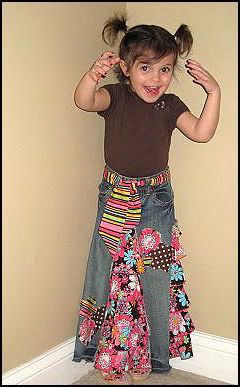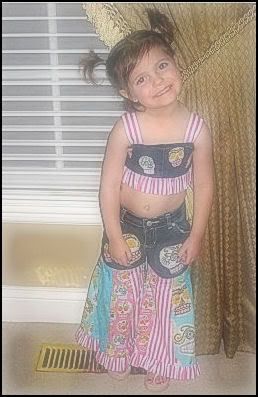 Keely of Tennessee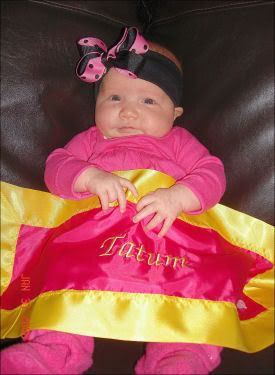 Baby "Tatum" of Indiana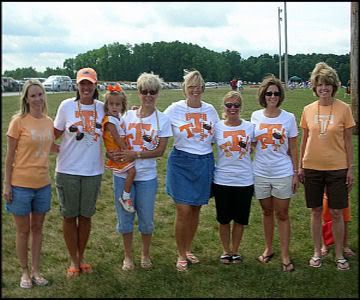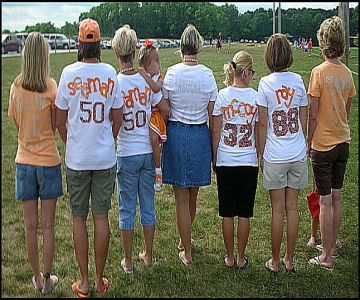 The Tennessee Vols Moms & Grandma's (Team Shirts by Angie)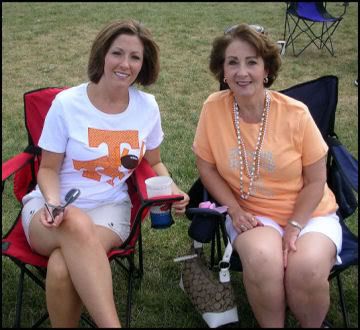 Kristen & Freida - Tennessee Mom & Grandma (IN)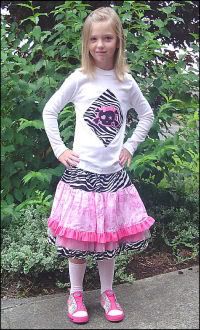 Hi there! Thank you for such an adorable set!!! Here is Maddie proudly wearing your Pink Skull Rock set for her 2nd day of school :-) We will definately be back for another set soon! Denise & Maddie, Vancouver WA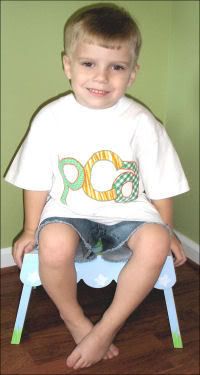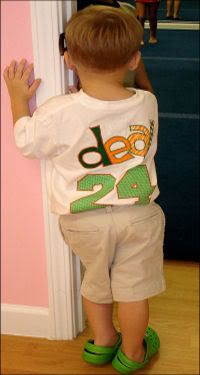 Angie, Your work is amazing. We truly love the shirt, and you are awesome to work with. The Lord has blessed you with a remarkable talent, and we thank you for sharing it with us. Take care! Heidi & Parker, Glennville Georia
Allie, New Hampshire (I bought this for a friends daughter & she said it was a perfect fit & georgeous. Ashley, Florida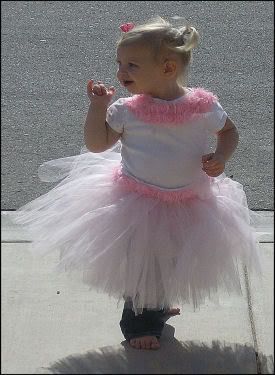 Angie...They got here today and I love, love, LOVE! Them!! Oh.. thank you so much for putting the bracelet together for me!! We have a Varsity Game rescheduled for tomorrow afternoon ( we had horrible rain storms tonight) and I will be wearing my new set with pride! I am sure to be the envy of the entire crowd! I canít begin to tell you how much this set means to me! I keep taking it out to admire it. I love everything about it! Thank you so much! Itís so special to me to have all the boys #ís on it. This is a keepsake that I will cherish forever. Even the boys thought it was cool and had fun seeing which charm you assigned to each #. I absolutely love it! Thank you, thank you, thank you!!!! ~Vicki
Dear Angie, Bella's outfit arrived today and it is absolutely darling!!! So happy we decided to get it. She loves it too. I will get some pictures when we can. Thanks so much for your great service and the wonderful smell when I picked up the box, if it isn't your trademark, it should be!! We appreciate you sharing your talents with us!! All the best, Rhonda in Hudsonville, MI
First of all, the necklace is gorgeous. I wore it to church this morning and got so many compliments I thought I was Miss America. Secondly- but most important. How much do I love my Colts shirt? I'm thinking about framing it! It is so cute, so creative and so well done. I had a Pampered Chef party yesterday and I think the shirt was more popular than the stoneware. Everyone had to know where to get one. Kuddo's to you- and thank you! Finally, I love my hat and how it coordinates with the football fabric that you used on the Colts shirt. I'm so excited to wear it to our
Colts
outing this afternoon. I am, most definitely, ready for some football. Blessings to you - you're the best!
Julie Ann, IN
Thanks so much for the stunningly gorgeous White Chocolate Necklace. It's TDF and I LOVE it!! Jayne in Cocoa, Florida
Beautiful! I just love your work . I wanted to tell you that her decoupage pink & brown jeans from Ashley came today with her long sleeve tee & I am just dying over it! Oh My Gosh-I love these so much. The work is phenominal! I'm sure the cowgirl jeans your currently designing for us will be to die for also. I loved the other pink & brown set with the ruffles, belt, & top so much. Allie also loves it very much. Thank you so much for doing such phenominal work! We love our angelica grace designs & would not trade them for the world! Jodi, New Hampshire
You ROCK! My shirt came today and I LOVE IT! It's so cute....love the distressed look of it and everything. Thanks again -- I am definitely wearing it tonight. :) Sara, Indiana


Hi Angie! I just got my daughters outfit in, and we just loved it! I think it is just precious, and Kensley loved trying it on. I am so pleased with everything! I wanted to email you to tell you what a great job you did. I am very happy with the outfit, and will definetly shop in your store again! Blessings on your journey, I admire you for doing this and taking care of two children. I would love to do the same, I just can't seem to get past picking up cheerios and time outs with my two kids. Thanks again!
Katy, Arkansas
Beautiful work! You Absolutely Stunned everyone here! WOW! Love your work!
Mary, Minnesota
Awesome set! Thanks so much! Great workmanship! Will be back for more!
Kristina, Georgia
BEAUTIFUL OUTFIT Angie! It smells delicious too! Jan, NC
The best decoupage jeans ever. Great detail!
Renee, Kansas
Awesome necklace,great design. Just FAB! LUV AGD!! Thanks!!
Amy, Arizona
Gorgeous outfit Angie! Very well made! Mrs. Scott, Florida
Beautiful craftmanship from a designer who is dedicated to her ethics & customers! Julie, Indiana
WOW another FABULOUS CREATION!!!! Thanks Angie...I'll be back!!!
Tara, CT
Oh Do we LOVE this Set!! So FAST and PERFECT in every way!! Thank YOU!! ThanK U! Jacqueline, CA

Awesome outfit! You did a wonderful job!
Cheryl, Indiana
Very adorable outfit! Love this one too!!! We LOVE AGD!!!
Cynthia, CA
This bracelet is great! I love the colors and design!
Another beautiful AGD bracelet! Very Pleased!

Thank you! Angie, FL
Hey Angie,
Just to remind you who I am, I just bought the "M" initial necklace a couple of weeks ago from you, and I am friends with Shannon. By the way, I love my necklace....! :o) Thanks!! Michelle, TX
Hi Angie, I just received my black hat. It is absolutley adorable. You have done a fabulous job, I love it!! I will be back to order from you more!!
Thanks Vickie, Utah
A truely gifted designer, who embodies the words "angelic' and "grace." Thanks!
Julie, IN